Does your door keep getting stuck all the time?
That's not a problem for us.
At Door Repair Calgary, we will come and fix it for you immediately.
Call us 403-800-9331
Door Repair Calgary - Expert Workmanship
Our technicians will work with you to find out your needs that work within your budget.
We will always try to find the best solution to your challenge.
Our guys can even fix your locks should if the need arises.
You can count on us for prompt, tidy, thorough service.
Residential Services - Best prices
Thinking of renovating your home but are not sure where to start?
Installing new entry doors will help put a more modern and up to date look on the house.
Not only will they be up to date, they will rejuvenate the place and give it more visual appeal.
This can work well for you if you're thinking of selling as well.
Installing a new security system to the premises also gives a great first impression.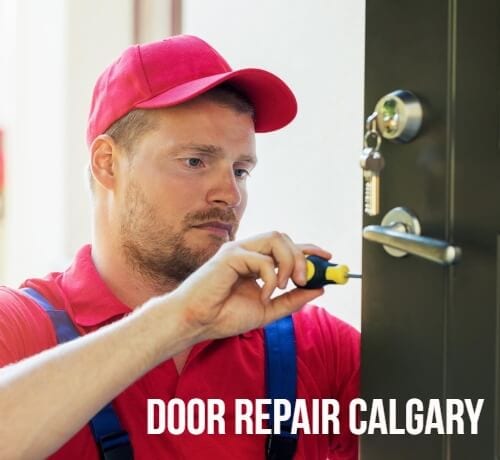 Commercial Services - 24 hour services
Did someone just come and kick in your office door?
No problem for us!
We will send in a technician to size it up and fix it right away.
This might be a good time to improve upon your office's security.
We have many doors to choose from:
Aluminum doors
Solid Wood doors
Steel doors
Door repair Calgary - Our services
Our technicians are Qualified in a wide verity of service to make sure you will always have help no matter the situation. 
Example of services we provide:
Re key door
Rattling door
Door refuses to stay closed
Door won't close properly
Drafty door
End all Problems With a new Door
Whether your door keeps getting stuck, won't close properly or squeaks all the time, we can assist.
Some doors just keep coming at you with problem after problem.
At Door Repair Calgary, we can help you put in a new door.
Give us a call at 403-800-9331 and we will have a technician by your side within the hour.